WhatsApp web is a desktop version of WhatsApp Messenger launched on 21 January 2015 for android, blackberry, and window phone users only. But later the company launched it for ios and Nokia users as well. Now you can also operate your WhatsApp Messenger on your computer and laptop. This is a new feature of Whatsapp which has been made to use WhatsApp Messenger on Browser
WhatsApp Web allows you to send and receive WhatsApp messages online on your Desktop PC or Tablet. WhatsApp Web is the browser-based PC client of WhatsApp messenger. It is not another account but the same account on a web browser and you are simply accessing the same account on these two devices.
Now you have WhatsApp on your phone but in this post, we going to show you how you can get WhatsApp on your computer screen it's actually very easy fast go to web.Whatsapp.Com On the page that opened you will see you get a code made of black and white secure this is called QR code, well' be using this to get WhatsApp chats on your computer screen, once see The QR code got your phone open the WhatsApp app in your phone and got setting click three-dot in android phone and are you using iPhone click setting you will see WhatsApp web desktop options Click on it. And your camera will be activated and now use your phone to scan on your computer screen just like that and that's set.
Now your computer recognizes your WhatsApp accounts and shows you all chats now you can chat, sends pictures, WhatsApp ever you like to do.
How to use WhatsApp Web on PC?
Make sure to keep your phone on and connected to the internet to all times this is very important otherwise, WhatsApp web isn't now working anymore. Now if you need to log out from the computer open WhatsApp app on your phone and click WhatsApp web options on the setting a click
Log out from all computers. That's simple so what are you waiting for.
Open WhatsApp on your mobile device .
Tap on the Settings Icon  and open WhatsApp Web/Desktop.
Now, open web.whatsapp.com on a web browser on your PC.
Scan the on-screen QR Code using the WhatsApp Scanner from your mobile phone.
As you scan the QR Code, your WhatsApp account will be now accessible through your PC.
All the messages will be synced across and anything that you do one device will be applicable to both.
How to logout from WhatsApp Web?
Once you are done using WhatsApp Web, you may want to logout from WhatsApp because it is not safe to have your WhatsApp Account opened on the PC when you are not using it. You can follow this guide to learn how to logout from WhatsApp Web.
Open WhatsApp on your mobile device.
Tap on the Settings Icon (gear icon at the bottom-right side of the screen)
Tap on WhatsApp Web/Desktop.
It will show all the active sessions there. Scroll and tap on Log out from all devices.
Confirm by tapping on Log Out.
You have now logged out from all the active sessions.
Alternatively you can directly logout from Web simply clicking on Menu icon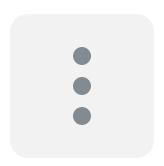 (3 dots at the upper-left side of the screen) > Log out.